Profile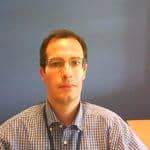 Philippe Gambron
My CV
Education

I have a master in physics from the University of Liège, in Belgium

Work History

I have held several jobs involving maths and scientific programming. But I have also had truly terrible ones. The important is to hang on and try to steer the boat in the direction where we would like it to go.

Current Job

Employer
About Me:

I'm a physicist from Belgium employed at STFC near Oxford.

Read more

I am physicist. I came from Belgium 5 years ago and I live close to Oxford. Besides physics, I enjoy tennis, photography and listening to progressive rock. I also like cooking and mobster movies.

My Work:

Applied mathematics and high performance computing

Read more

I work on a combination of applied mathematics and high performance computing. Basically, this amounts to making calculations on some of the world's largest computers.

This has led me to making simulations of waves crashing on an offshore rig or  the airflow around a speeding car for example. I have also been involved in genetics where we tried to understand the origin of some diseases by digging into huge heaps of data. Finally, I am also trying, within my work, to come back to cosmology and particle physics which is my passion as well as my background.

My Typical Day:

Doing calculations or programming

Read more

I am not at all involved in fancy experiments using huge and impressive apparatus with lots of pipes, blinking lights and wires dangling. I mostly sit at a desk, doing calculations on a sheet of paper or writing code that is going to compute the answer.

Nevertheless this can be exhilarating when we realise that our calculations can reproduce or help us understand something we observe.

What I'd do with the prize money:

Buy a small telescope

Read more

I would buy a small telescope that would remain at work.

We have a team in charge a public engagement and their role consists in welcoming on site schoolchildren or organising activities at their schools. This means that, in practice, this telescope would be used by pupils when they come over or when we lend it to their school.
My Interview

How would you describe yourself in 3 words?

Persistent, original (I can have original ideas, most of the time, not very good ones), humorous (I can have a very dark sense of humour)

What or who inspired you to follow your career?

It's when I realised that, simply by thinking, we can understand Nature.

What was your favourite subject at school?

Physics

What did you want to be after you left school?

A physicist

Were you ever in trouble at school?

Life can be difficult, at school or in general. It's just important to know that things can work out eventually.

If you weren't doing this job, what would you choose instead?

I would have liked something technical and a bit artistic like photographer for example.

Who is your favourite singer or band?

This changes all the time. This week I would say Van der Graaf Generator.

What's your favourite food?

Polenta. It's an Italian dish. My family comes from Italy.

What is the most fun thing you've done?

My best memories are simply walks in the forest, with friends, on a warm summer evening.

If you had 3 wishes for yourself what would they be? - be honest!

I have lots of them. It would be hard to single out 3 now.

Tell us a joke.

I will need to think about that one.
My profile link:
https://ias.im/u.220039
---
---