Profile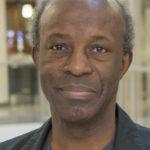 Harrison Prosper
My CV
Education

I went to Carlton Grammar School in Bradford, then the University of Manchester.

Qualifications

GCEs O-levels in all the usual subjects and GCE A-levels in Physics, Mathematics, and Further Mathematics.

1977: BSc, Physics (U of Manchester)
1978: Diploma, Physics (U of Manchester)
1980: PhD, High Energy Physics (U of Manchester)

Fellow, American Physical Society (APS)
Fellow, American Association for the Advancement of Science (AAAS)

Work History

1980 – 1981 Teacher Broadfield Middle School, Rochdale, UK
1981 – 1982 Worked for a few months at a very small IT company PUPOSET LTD, I believe.

1982 – 1986 Research Associate, Rutherford Appleton Laboratory, UK
1986 – 1987 Research Associate, Virginia Tech, USA
1988 – 1993 Associate Scientist, Fermilab, USA

1993 – 1994 Visiting Associate Professor, Florida State University (FSU), USA
1994 – 1998 Associate Professor, FSU, USA
1998 – present Professor, FSU, USA
2006 – 2016 Kirby W. Kemper Professor of Physics, FSU, USA
2016 – present Kirby W. Kemper Endowed Professor of Physics, FSU, USA

Current Job

Kirby W. Kemper Endowed Professor of Physics, FSU, USA

Employer

Florida State University
Tallahassee, FL 32306
USA
About Me:

I'm a professor of physics who works with colleagues from around the world.

Read more

Writing about myself seems terribly un-British,  but, since I'm supposed to do this, here goes.

I was born in Dominica, a lush windswept speck of an Island, when it was still a British colony. A few years later, I moved to England. Fast forward to July 20th, 1969. That's the day I got really excited about science. Since that momentous day, science has been a big part of my life.

On July 20th, 1969, the United States landed a man on the moon. For thirteen year old me that was the most awesome thing that ever happened. Later that summer, my mother, sensing that a fire had been lit, bought me a small telescope and, since then, I have always loved the night sky.

After earning a PhD at the University of Manchester in 1980, I wanted to chill for a year. But, a friend of mine pleaded with me to take a temporary teaching job at Broadfield School in Rochdale. I told her I really didn't want to because I'd just spent two years working like a crazy person on my PhD. But my friend was persuasive and, soon, one Monday morning I found myself in front of a classroom of middle school students not knowing the slightest thing about teaching! But, it turned out to be an amazing year. I shall forever be grateful to my persuasive friend because, at this school, I met a beautiful young woman, who happened to be French.

Fast forward a few decades, this beautiful French woman, my wife, and I have two kind, intelligent, beautiful daughters, one born in Grenoble, France and the other in Geneva, Illinois, USA. The older is a  professor of mathematics and the younger is a lawyer in Atlanta, Georgia.

In 1986, my family and I moved to the United States. Had someone told me then that thirty-three years later we would still be there I would have laughed myself silly! A long time ago, I decided that it is better to let life unfold rather than force it along a predetermined path. In other words that it is better to be open to possibilities.

My Work:

I investigate the smallest things in nature when they are made to collide at extremely high energies.

Read more

My colleagues and I would like to explain some truly puzzling things about Nature. For example, dark matter. What exactly is it? Why is there so little antimatter in the universe? Is the Higgs boson truly a fundamental particle or it is something else? To try to answer these questions and many others, we collide protons against each other at the Large Hadron Collider and try to work out what is going on. But, everyone works on different highly focused problems in the hope that one of us will find evidence that will suggest answers to the puzzles.

I sometimes work alone, but more often than not, I work with colleagues. Let me give you an example of something I'm working on right now. First, who are my collaborators? I am working with a student at Shoolini University, India, a new private university in the foothills of the Himalayas; a longtime colleague from Panjab University, India; a colleague at DESY, Hamburg, Germany and her former student, and a recent PhD who is based at Fermilab, USA.

For his PhD, the former student measured quantities related to the momenta of clusters of high energy particles called jets. In the data set I am using, there are about 1.5 million of these measurements. A histogram of these measurements leads to counts in the histogram that vary from about half a million for momenta around 0.7 TeV (trillion electron-volts) to a count of 5 around 3.8 TeV. This makes the comparison between the predictions for these counts and the measured counts very demanding because one has to be careful to account for all the sources of uncertainty. Moreover, there is a complication that causes a real headache. So, during a recent trip to DESY, I had a brainstorming session with my colleague and a theoretical physicist from Shanghai to see if there is a way to re-do the measurements so that the complication does not arise.  We think there is and that's what were working on right now.

If we were to find a significant deviation of the measured counts from the predicted counts that would be a major discovery that may shed a  bit of light on one of the puzzles.

My Typical Day:

Meeting with students and colleagues, either in my office, but usually via video, working at my desk, or teaching class.

Read more

A typical day (when I'm not teaching) starts with a meeting, usually via Skype, with one or more colleagues. For example, on Wednesdays at 10:00am (3pm UK time), I have a video meeting with a colleague and a student at DESY in Hamburg, Germany, and a young colleague at Fermilab, USA. The student and my young colleague at Fermilab, who is from India, typically report on their progress. We discuss issues that may have arisen since the last meeting and agree on goals for the next week. Then, I typically, spend some time checking email and doing bureaucratic chores.

If it is not insanely hot, twice a week, I'll walk cross campus to have lunch with my wife who is a professor in the Department of Modern Languages.

In the afternoon, when I'm back in my office, I typically meet either with undergraduate students who are engaged in research projects under my supervision or my graduate student. For undergraduates, I am quite flexible about research projects, so several have been projects in fields other than mine, such as cosmology.

Between meetings, I usually spend time thinking about my own work, or checking if an idea makes sense. For example, of late, I've been thinking about how to use deep learning in particle physics when the data sets used for training contain objects whose  labels may be wrong. What I mean by this is that an object labeled as an electron may not be an electron and an object labeled as something other than an electron may, in fact, be an electron. Usually, we use simulated data where the identities of the objects are known. But, I want to use real data where there is always some ambiguity in the labeling of objects.

Sometimes, I spend time scribbling on my blackboard, which is my way of "thinking out loud". Sometimes, I'm trying out a few things on my laptop, typically using Python jupyter notebooks so that I can document what I'm doing. Sometimes, I just chat with my departmental colleagues hoping to get a bit of inspiration. And, of course, I try to attend departmental seminars and colloquiums.

Usually, at 5:45pm, I walk across campus from the Department of Physics to the Department of Modern Languages; and then it's home time! My day, however, is not done. Indeed, I would say that much of the real heavy lifting in terms of class preparation, grading, and research is done at home.

What I'd do with the prize money:

Nothing would make me happier than to purchase a telescope for a School

Read more

Astronomy is a wonderful way to capture the imagination of students. Today, with a telescope such as the 90mm (3.5″) refractor or a 1524mm reflector (6″) and an adapter for a mobile, it it possible to obtain very impressive views of the moon and planets and even the brighter nebulae such as M42. I can think of no better way to use the prize money than to purchase a telescope for a school. Which school? Well, there I would need some suggestions!
My Interview

How would you describe yourself in 3 words?

driven, funny, friendly

What or who inspired you to follow your career?

The July 20th 1969 moon landing

What was your favourite subject at school?

physics

What did you want to be after you left school?

I wanted to do research in an area of physics

Were you ever in trouble at school?

yes, throwing coal centered snowballs in grammar school

If you weren't doing this job, what would you choose instead?

research in artificial intelligence

Who is your favourite singer or band?

Pink Floyd

What's your favourite food?

I'm a fruit monster!

What is the most fun thing you've done?

Driving south on Highway 1 from Seattle to San Francisco with my family

If you had 3 wishes for yourself what would they be? - be honest!

1) To be party to one more discovery before I retire. 2) To gaze upon our planet from space. 3) To be around to see the first landing of humans on Mars.

Tell us a joke.

Darth Vader to his brother: "I find your lack of faith..scratch that...intelligence disturbing!"
My profile link:
https://ias.im/u.220010
---
---