Students! Help us decide which scientists and engineers should take part in the next event, and you could win a £20 voucher. All you need to do is take 2 minutes now to judge these 12 sentences.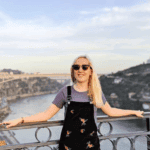 Wow – first of all a huge thank you to all of the students that voted for me! I am very new to science research and only ended up involved in I'm a Scientist because one of my friends volunteered me for it (but I am super glad they did). I definitely never expected to get so far in the competition, let alone win my zone!
Part of the reason that I agreed to take part was because I wanted to show that science is for everyone, no matter what your background, age, gender, etc. I plan to use the prize money in collaboration with the University of Manchester Physics Outreach (UMPO) team to create fun workshops to bring science into schools and make it accessible for everyone. I am really passionate about encouraging girls to consider STEM subjects so it would be great to use the money towards achieving this as well. Thanks for making this possible!
It was amazing to see so many students really get stuck in with asking us questions, both in and out of the live chats. Some of my favourite questions included "do you think that we will be able to develop a piece of tech that can shrink us to a molecular level?" and even questions that at first seem simple like "what colour are particles?" – I had to really think about my answers for these! I hope you all got a lot out of asking questions because I certainly got a lot out of answering them. It was also really inspiring to see so many young people so interested in climate change and what they can do about it. I feel hopeful for the future knowing that you will be the next generation of scientists and politicians tackling the problem!
Secondly, congratulations to all of the other amazing scientists that took part across all of the zones. It was great to hear about other people's research and hobbies, from chatting to Harrison about how he was involved in the discoveries of the gluon, the top quark, and the Higgs Boson, to chatting to Lucy about our dogs and how cheeky they can be. I also learnt so much from the chats going on in other zones, such as how children are more likely to take their medicine if you play high pitched music. It's only been a few days and I already miss logging in to talk to you all!
Finally, thank you to the amazing I'm a Scientist team because, without you, none of this would have been possible. You were always there to provide help when it was needed or even just a good chat when not many students were around. Keep up the fab work!
To any other scientists reading this, I fully encourage you to get involved! You can have so much fun from the comfort of your office and spend all day talking about your research to people who actually want to listen – which is every scientist's dream right?
Scientists: Up for the challenge?
Want to answer some downright weird questions? Maybe even learn things from students?
I'm a Scientist, Get me out of here runs every March, June, and November.
Find out more and apply to take part
It only takes 2 minutes and one sentence to apply!
---